Whether you're throwing a dinner party or just want to indulge in a cozy Italian night at home, this collection of Italian appetizer recipes is sure to keep you and your taste buds satisfied. From classic antipasto to easy finger food, these delicious Italian appetizers are perfect for your next get-together.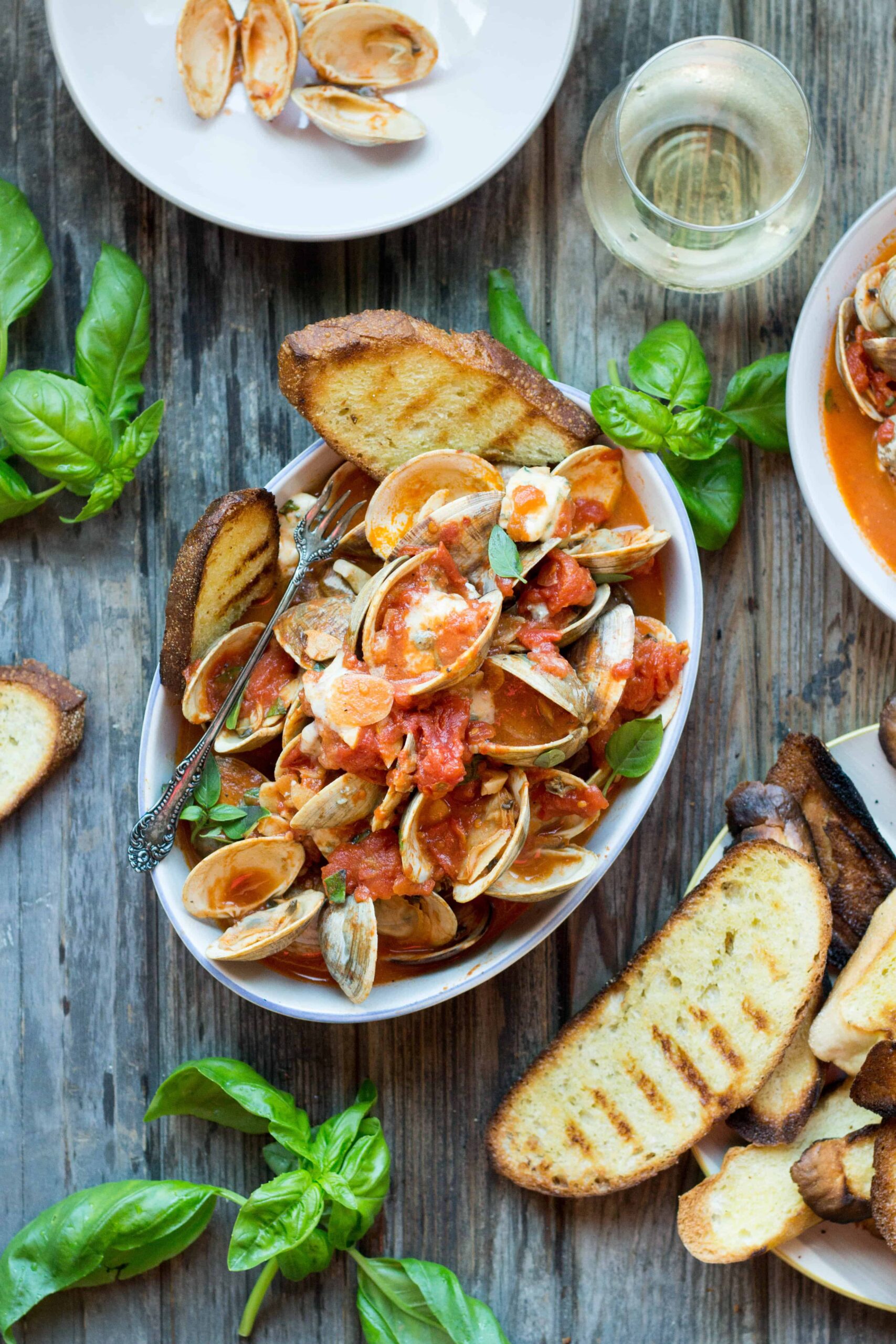 Welcome to the flavorful world of Italian appetizers, where every bite is a celebration of rich culinary tradition.
These appetizers, or 'antipasto' as they're known in Italy, are much more than mere starters. They set the stage for the main course while introducing you to the unique taste of Italian cuisine.
Today, I'll be sharing a wide variety of Italian appetizers that you can easily whip up in your own kitchen.
From simple recipes, such as how to make your own antipasto platter, to those that take a bit more prep time, like zucchini fritters or Meyer lemon focaccia, there is something for everyone on this list.
So go ahead and explore the delicious flavors of Italy!
Why you'll love these Italian appetizers
Many of these recipes are easy enough for a beginner cook to make.
Perfect for small gatherings or just a cozy night in with family and friends.
You can easily adapt these recipes according to your own tastes and preferences.
Not only delicious but visually stunning as well.
Antipasto platter ideas
A classic start to any Italian meal, an antipasto platter consists of a delightful assortment of cured meats, cheeses, olives, and pickled veggies that pair nicely together. There is no cooking involved.
That being said, building your own antipasto platter can be a creative and enjoyable process. Here are a few tips to get you started:
Select a variety of Italian cheeses like fresh mozzarella, sharp provolone, or gorgonzola for a balance of texture and flavor. Specialty cheeses like Prima Donna, burrata or marinated mozzarella balls would also taste delicious.
Pair these with cured meats such as salty prosciutto, salami, and capicola.
Don't forget to include marinated vegetables like artichokes and peppers, mixed Meyer lemon olives, and sun-dried tomatoes.
Add a few slices of crusty Italian bread (ex: focaccia or French bread) to round out the platter nicely.
Serve a few dips or vinaigrettes on the side for an added flavor boost. You can never go wrong with a high quality Italian olive oil and aged balsamic vinegar.
The best piece of advice I can give you when it comes to putting together the best Italian appetizer platter is to have fun with it, and to use high-quality ingredients as much as possible. Mix and match the ingredients, and you'll end up with an amazing plate!
Tip: Need some vegetarian options? Consider adding these three Italian antipasto recipes to your platter...
26 Easy Italian appetizers to enjoy before dinner
Now, it's time to put together a few Italian appetizers that will make your dinner party even more special. Here are 26 amazing recipes for you to try:
Italian appetizers with protein
These next few antipasto recipes are perfect for adding an extra bit of protein to your appetizers.
Vegetarian Italian appetizer recipes
Here are a few delicious vegetarian Italian appetizers that you can enjoy, either as part of an antipasto platter or as the main event.
Italian appetizers with a sweet side
These next few recipes are perfect for making Italian appetizers that have a bit of sweetness to them.
6 quick and simple Italian appetizer ideas
Want some more ideas for Italian appetizers that you can enjoy? Here are a few easy ones to try that require little to no prep:
Crusty Bread - Dipped in Italian olive oil or topped with ricotta cheese.
Antipasto Skewers - Made with cured meats, cheeses, olives, artichoke hearts, etc.
Tomato and Mozzarella Salad - Or opt for quick and simple skewers using marinated mozzarella balls and cherry tomatoes with basil leaves.
Antipasto Salad - Same ingredients as the skewers, tossed with your favorite lettuce and vinaigrette dressing.
Roasted Vegetables - My go-to's are roasted cauliflower and crispy Brussels sprouts.
Marinated Olives - Served in a bowl, like these with Meyer lemon.
As you can see, making Italian appetizers to enjoy doesn't have to be tricky or complicated.
FAQs about Italian appetizers
Did you make this recipe and LOVE it? Please leave a star ⭐️ rating and/or comment to help other readers. I absolutely love hearing from you and do my best to answer all questions and comments. I love seeing when you make my recipes, so please tag me @ColeyCooks on Instagram and I will repost!
Print
Authentic Italian Appetizer: Build the Perfect Antipasto Board
Indulge in the quintessential Italian appetizer with an antipasto platter. Bursting with an exquisite array of savory cured meats, artisanal cheeses, briny olives, and zesty pickled vegetables, this culinary masterpiece requires no cooking. It's a feast the whole family will enjoy, ready to transport your taste buds to the heart of Italy.
Prep Time:

10

Total Time:

10 minutes

Category:

appetizer

Method:

arranged

Cuisine:

Italian
Italian cheeses

like fresh mozzarella, provolone, or gorgonzola.
C

ured meats

such as salty prosciutto, salami, and capicola.
Marinated vegetables like artichokes and peppers.
Salty olives such as these mixed Meyer lemon olives.
C

rusty Italian bread

(ex: focaccia or French bread).
D

ips or vinaigrettes

- my choice is pesto or a high quality Italian olive oil and balsamic vinegar.
Instructions
Layer items on the board and enjoy!
Keywords: antipasto board